In recent years, globalization has taken place in variety of fields, thereby increasing the number of foreign tourists and residents in Japan. Communication barrier from differences in culture and language is one of the biggest challenges faced by foreigners spending time in Japan.
At Language One, we help foreign residents working in Japan and visitors increasing as a result of the Olympics, overcome the communication barrier. This is done through telephone interpretation especially in the areas dealing with safety and security such as medical, fire, and police. Service is also provided in areas dealing with infrastructure such as electricity, gas, water, transportation, communication, and finance, etc.
We will provide high quality service to individuals with diverse values, and by extending our hospitality and sharing our inspiration with our customers, we will contribute to build an affluent society.
Company name and its origin
Language One was launched from our desire to continue providing high quality service and to contribute in connecting the world.

Message from the President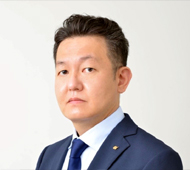 Due to the increase in foreign visitors and workers, we have been responding to needs by providing services such as "multilingual interpretation service", "multilingual written translation service", and "dispatching/introducing multilingual personnel" to Companies and Government Agencies in Japan. To ensure a safe and pleasant living environment for the increasing number of foreign nationals in Japan, and to assist companies and government agencies that deal with foreign business travelers, tourists, and immigrants, we aim to provide services that include "support for accepting foreigners and for those that want to settle" and "support/consultation for recruiting foreigners". Our motto is "hospitality from the heart", and we will serve as a bridge between Japan and global companies, thereby contributing to build an affluent society.
Junichi Arai, President  
Company Mission

Company Information
Company

Language One Corporation
Date of Establishment

April 1, 2015
Board of Directors

| | | |
| --- | --- | --- |
| Chairman and Representative Director | | Kawada Tetsuo |
| President and Representative Director | | Arai Junichi |
| Director | | Iwaki Hiroyoshi |
| Director | | Ninomiya Shunichiro |
| Director | | Imoto Daisuke |
| Director | | Nimbe Joji |
| Director | | Yokohori Chika |
| Auditor | | Hirao Chiaki |
| Auditor | | Uotani Masashi |
| Operating Officer | | Takeshi Inomata |
Head Office

Shinjuku MIDWEST bldg. ,

4-30-3 Yoyogi, Shibuya-ku Tokyo

151-0053




TEL: 03-6301-1001 

FAX: 03-3372-2757
Headquarters Office

Sasazuka Center Bldg. 5F,

2-1-6 Sasazuka, Shibuya-ku Tokyo

151-0073




TEL: 03-6301-1001 

FAX: 03-3372-2757
Main Business Contents

Multilingual Call Center (Interpretation and Translation Service)
Capital Investment

52,650,000 yen
Shareholders

Q&A Corporation
Honyaku Center Inc.
ATM Japan, Ltd.
Major Clients

・Railway companies (interpretation for inquiries in foreign languages to the Customer Center)
・Central and local government (foreign language interpretation desk for government personnel)
・Medical (foreign language interpretation for assistance at the counters)
・Telecommunication company (foreign language help desk for telecommunication products)
・Hotels (foreign language help desk for hotel Wi-Fi)
・Companies (foreign language help desk for global IT companies, foreign language email translation) and more
Access:
●7minutes walk from Keio Line and Keio New Line Sasazuka Station