In recent years, globalization has taken place in variety of fields, thereby increasing the number of foreign tourists and residents in Japan. Communication barrier from differences in culture and language is one of the biggest challenges faced by foreigners spending time in Japan.
At Language One, we help foreign residents working in Japan and visitors increasing as a result of the Olympics, overcome the communication barrier. This is done through telephone interpretation especially in the areas dealing with safety and security such as medical, fire, and police. Service is also provided in areas dealing with infrastructure such as electricity, gas, water, transportation, communication, and finance, etc.
We will provide high quality service to individuals with diverse values, and by extending our hospitality and sharing our inspiration with our customers, we will contribute to build an affluent society.
Company name and its origin
Language One was launched from our desire to continue providing high quality service and to contribute in connecting the world.

Company Mission

Company Information
Company

Language One Corporation
Date of Establishment

April 1, 2015
Board of Directors

| | | |
| --- | --- | --- |
| Chairman and Representative Director | | Tetsuo Kawada |
| President and Representative Director | | Takeshi Inomata |
| Director | | Hiroyoshi Iwaki |
| Director | | Shunichiro Ninomiya |
| Director | | Daisuke Imoto |
| Director | | Joji Nimbe |
| Director | | Hiroyuki Tanaka |
| Auditor | | Morinobu Sato |
| Auditor | | Masashi Uotani |
| Operating Officer | | Kumiko Yamakawa |
| Operating Officer | | Kouhito Miyoshi |
Head Office

Shinjuku MIDWEST bldg. ,

4-30-3 Yoyogi, Shibuya-ku Tokyo

151-0053




TEL: 03-6301-1001 

FAX: 03-3372-2757
Headquarters Office

JMF Bldg. Sasazuka01 5F,

2-1-6 Sasazuka, Shibuya-ku Tokyo

151-0073




TEL: 03-6301-1001 

FAX: 03-3372-2757
Main Business Contents

Multilingual Call Center (Interpretation and Translation Service)
Capital Investment

52,650,000 yen
Shareholders

Q&A Corporation
Honyaku Center Inc.
SocioFuture, Ltd.
Major Clients

・Railway companies (interpretation for inquiries in foreign languages to the Customer Center)
・Central and local government (foreign language interpretation desk for government personnel)
・Medical (foreign language interpretation for assistance at the counters)
・Telecommunication company (foreign language help desk for telecommunication products)
・Hotels (foreign language help desk for hotel Wi-Fi)
・Companies (foreign language help desk for global IT companies, foreign language email translation) and more
Message from the President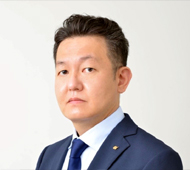 Our company prides itself first and foremost on the operation of our Multilingual Call Center, from which we have been providing high-quality interpretation and written translation services across thirteen languages, primarily to the Japanese government, its numerous municipalities and ward offices, as well as to various companies throughout Japan in both the public and private sector. While recent years have seen a surge in the demand for third-party interpretation services, the demand for services whose staff are able to communicate with and provide support to foreign residents directly, without reliance on a third-party interpreter, has also been on the rise. The number of foreign individuals coming to Japan is set to readily increase once again, not only those individuals visiting as tourists, but also those immigrating to live and work here. In anticipation of this, the Japanese government has been taking prefatory steps to ready its municipalities and ward offices so that they may provide for foreign and Japanese residents equally. Alongside this, several Japan-based companies are making efforts to best equip themselves to handle an inrush of foreign nationals, as this could well represent an important consumer demographic and invaluable customer base to them. This arrival of further foreign individuals simultaneously brings with it a host of societal challenges and issues to be tackled, such as those stemming from the myriad of differences in cultures and customs between Japan and overseas nations, a marked increase in the number of non-native Japanese children, an increased importance being placed on language education, and those problems which can arise as a result of excessive tourism. Taking the above into consideration, I believe it fair to assume that a high expectation is to be placed on those multilingual staff capable of confronting these issues, who are able to cooperate promptly with foreign residents and help them to reach a desirable solution, all the while forgoing the aid of a third-party interpreter. Our company's strength has always been its linguistic diversity, a strength which has allowed us to provide this kind of first-rate support to those who need it, and a strength which we continue to hone and develop each and every day. Our competent and experienced staff, already proficient in Japanese language, customs and culture, are always on hand to provide their multilingual skills and expertise to serve as a bridge, connecting Japan and its citizens with the international community, as well as Japanese and foreign individuals alike. It is this combination, this collaborative service which we provide, that we hope will help to form the building blocks of a truly diverse and multicultural society here on Japanese soil.
Takeshi Inomata, President  
Access:
●7minutes walk from Keio Line and Keio New Line Sasazuka Station